11 Highlights of Shopee Chinese New Year Sale. Shopee CNY Sale 2021.
Shopee Malaysia has announced the CNY campaign where you can find vouchers and great deals from all categories. Shopee also offers a sale campaign as low as RM0.08 / 8sen. Here are 10 highlights to take note during this Shopee Chinese New Year Sale 2021 in Malaysia.
1.} DAILY 88% OFF VOUCHERS Up for Grabs
Shopper can starts to claim your 88% COINS CASHBACK VOUCHERS and 88% OFF HUAT HUAT VOUCHERS now and use these vouchers on the 18 Jan 12am, no minimum spend needed.
Claim more VOUCHES HERE: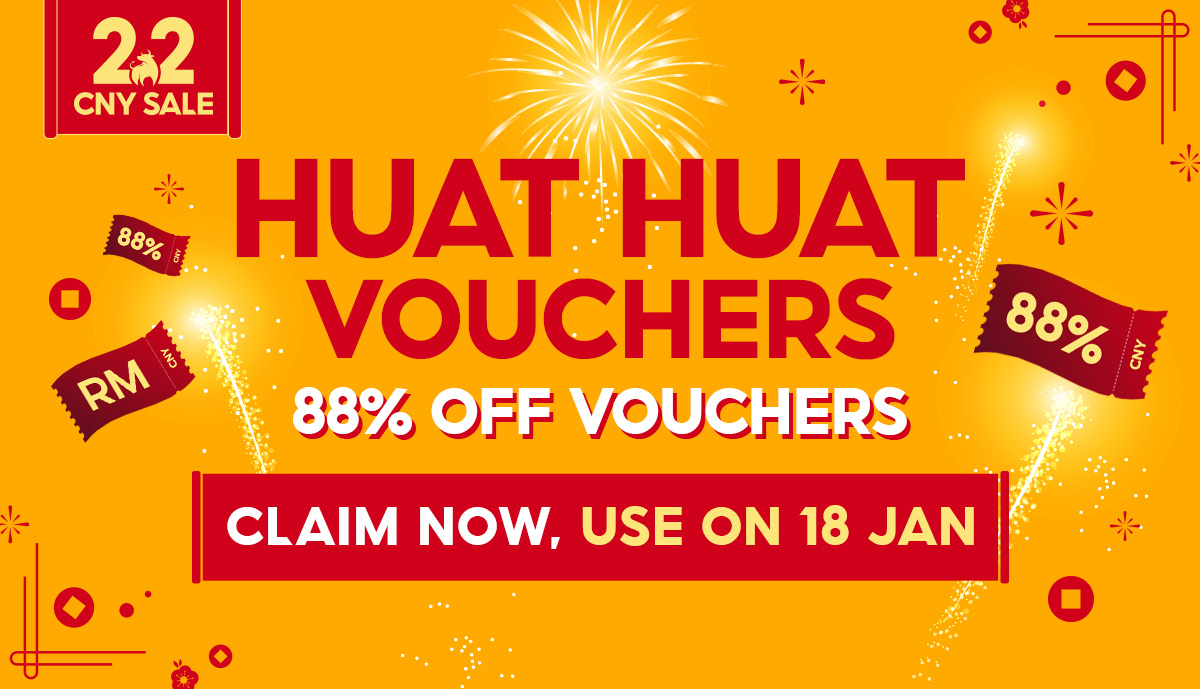 NOTE
Limited quantity Sitewide 88% Coins Cashback voucher daily at 12AM & 12PM (capped at RM5) valid for 1 hour.
Champion Brands & Super Sellers of the day to provide 88% Off Vouchers (capped at RM5) to be featured on their banner day.
Coins Cashback Day & CNY Pay Day (25 Jan):
i) Increased quantity of Sitewide 88% Coins Cashback voucher at 12AM, 12PM & 8PM (capped at RM5) valid for 1 hour.
Peak Days (Opening Sale (18 Jan) & 2.2 CNY Sale (2 Feb):
i) Increased quantity Sitewide 88% Coins Cashback voucher at 12AM, 12PM & 8PM (capped at RM5) valid for 1 hour.
ii) 88% Off Vouchers (no Min. Spend, capped at RM5) from Champion Brands, Super Sellers & participating Marketplace sellers.
2.} 12PM FREE SHIPPING HOURS.
88,000 FREE SHIPPING Vouchers up for grab. Simply claim the vouchers at between 12am to 2pm.
Enjoy free shipping when you spend a minimum of RM8 on Shopee.
3.} 8 SEN DEALS RM0.08 DEALS
You can enjoy with the 8 sen deals with RM0 free shipping and no shipping voucher required. Take note that this great deals is exclusive to Shoeepay checkouts only.
4.} 12PM Midnight Madness
2 Hours Huat Huat Deals UP to 80% OFF, limited quantities available at promotional price. Add to cart now and check out on 18 Jan 12pm
5.} RM8 SHOCKING SALE DEALS
RM8 flash deals – One of the most exciting sale campaign! You won't want to miss out on the RM8 Huat deals on Sky King Braised Abalone in Brown Sauce (215g), OX Year CNY T-shirt and more.
6.} CNY Huat Huat Angpow
Claim the vouchers now and use at these special hours for extra savings.

7.} 2021 Zodiac Fortune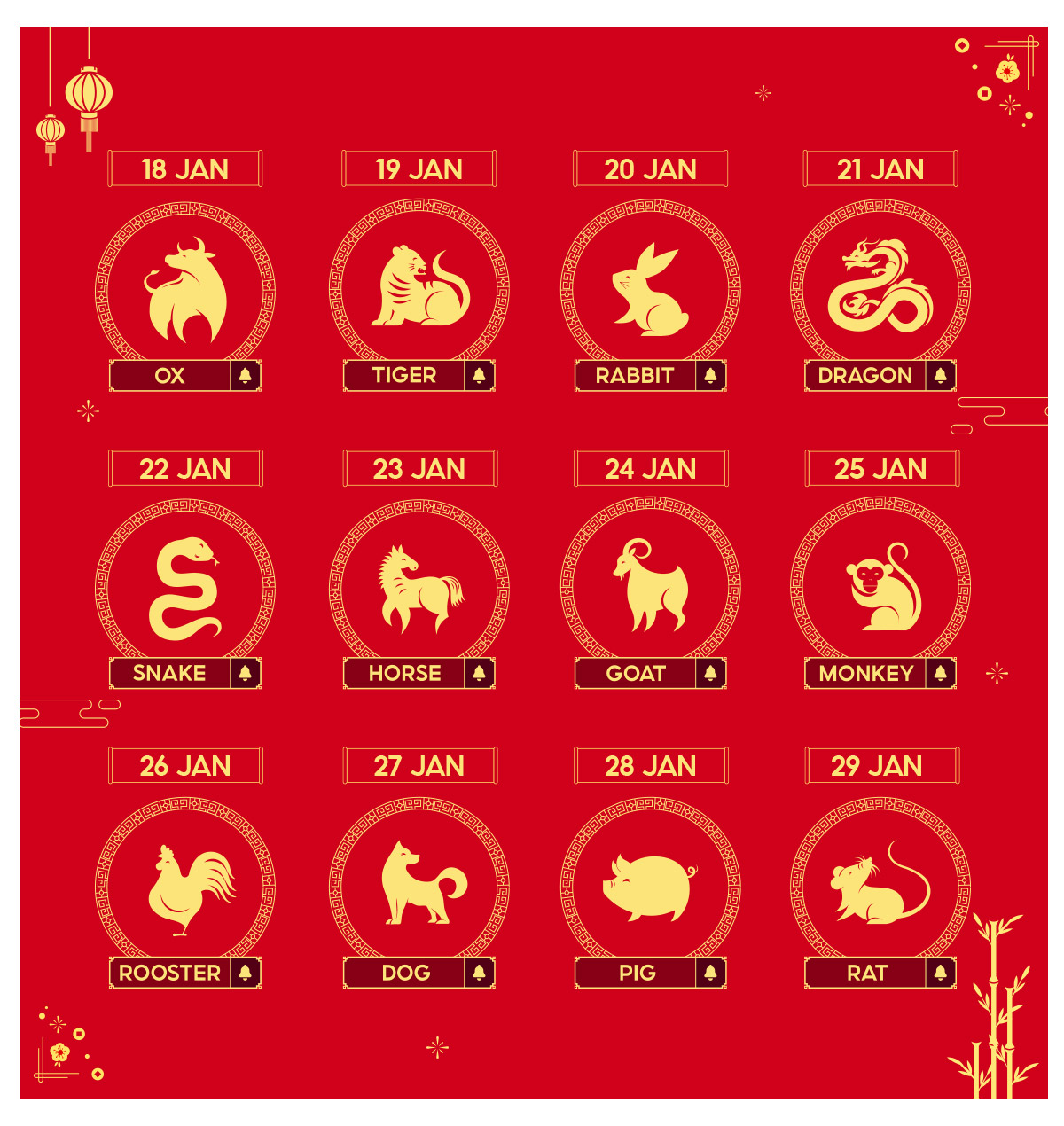 8.} Daily Calendar Campaign
The Daily CNY themed sale campaign including CNY Opening Sale, Electronics Sale, Coins Cash Back Day, Supermarket Sale,  Fashion Sale, Spring Cleaning Sale, Food&Services, CNY Shopee Mall Sale, CNY Reunion Preparation, CNY Family Bonding, Mum&Baby Day, last minute shopping day will be running from 18 January till 13 February 2021.
9.} Daily Brands Spotlight
Don't miss out the sitewide Cash & discount vouchers from over 20X Brands.
10.} Play & WIN up to 18,888,888 Coins
– Plant Lucky Tree to WIN GOLD BAR
– SHOPEE SHAKE and WIN UP TO 8,888,888 COINS
– SPIN&WIN Coins and Vouchers Daily
– Shopee Claw to Grab Amazing Prizes Daily
more games and coins to be won from 18 January – 13 February
11.} Daily 8,888 Shopee Fortune Box
There are CNY themed games under Shopee Fortune Box such as Huat's the Prize and Shopee Quiz. Stand your chance to win RM8,888 daily cash prize and a total of more than 10,000,000 Shopee Coins to be won.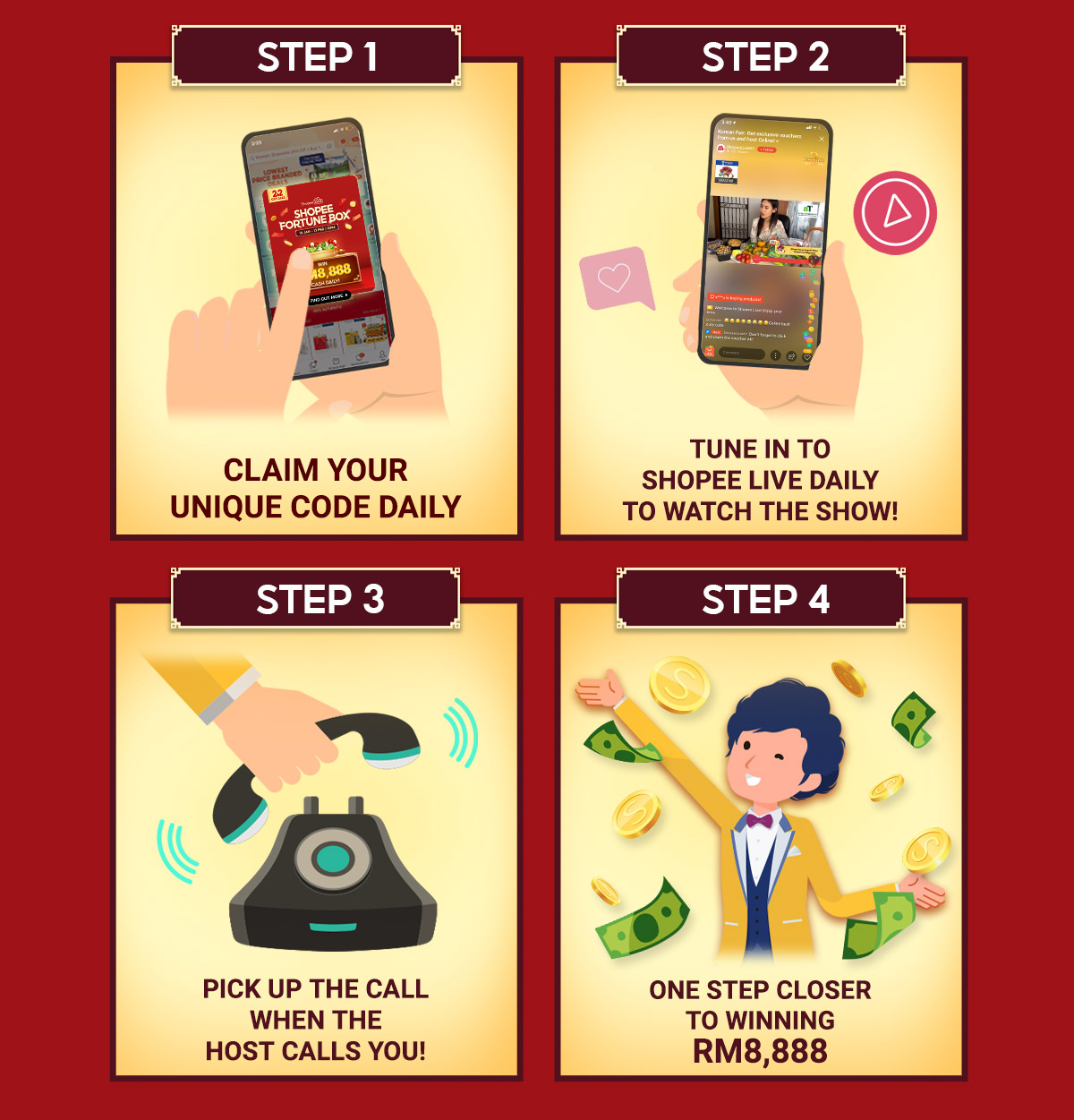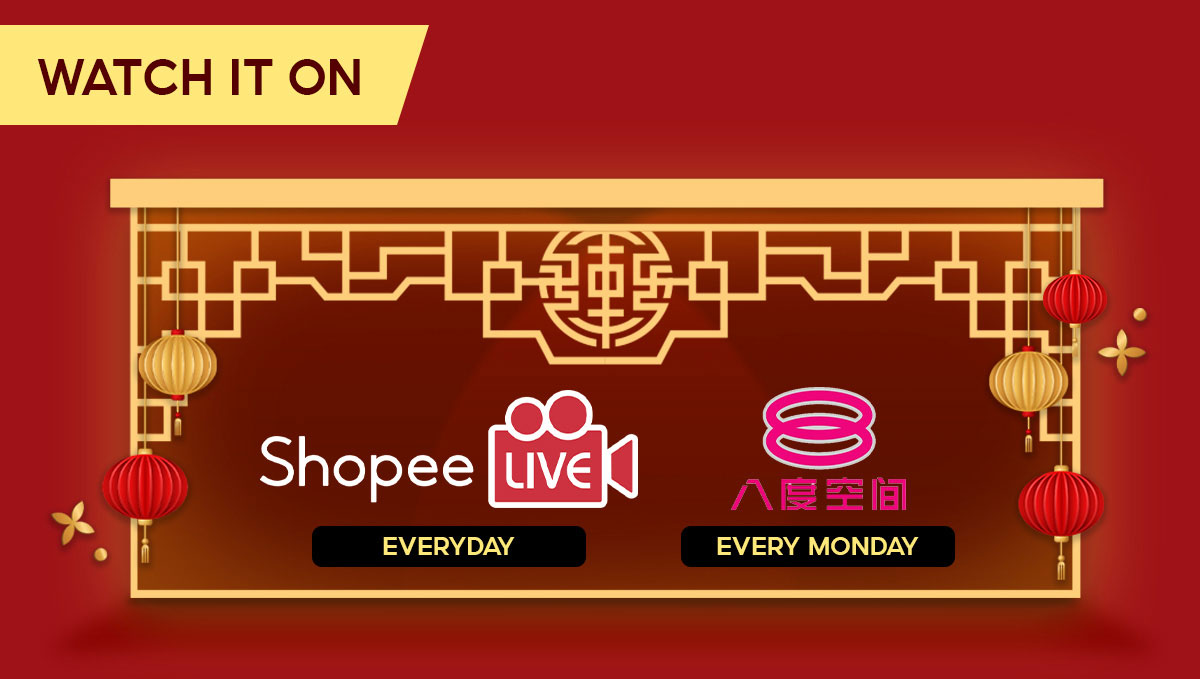 ---
Shopee Sale Promotion:
> Universal Traveller: CNY Vibes. Up to 80% off. Ends 31 Jan 2021.
> Affordable Trends from RM8. Up to 50% off vouchers