Here's how to redeem McDonald's deal and enjoy exclusive offers.
How To Download McDonald's® App?
Go to Google Play or Apple App Store and search for "McDonald's"
How To Register McDonald's® App?
3 easy steps to register and start redeeming exclusive offers.
STEP 1 – Key in your email address
STEP 2 – Create your Password
STEP 3 – You account is created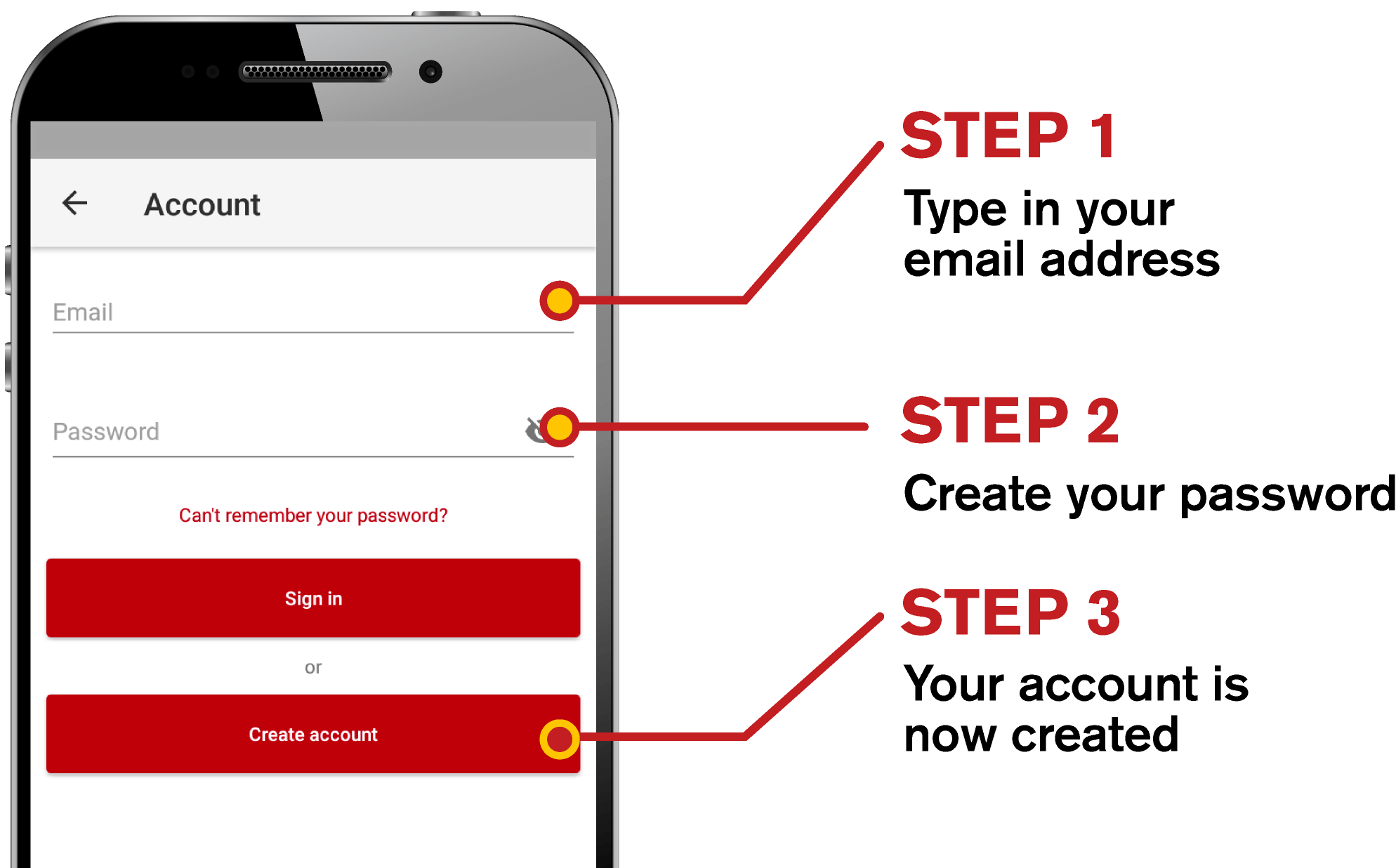 How To Redeem Your Exclusive Offers using McDonald's® App?
Follow these 4 steps to redeem your offer at McDonald's:
STEP 1 – Log in to McDonald's® App
STEP 2 – Select your offer & tap on REDEEM
STEP 3 – Tap on Yes to continue
STEP 4 – Redeem your offer instantly!
Note: To redeem an offer, simply activate it in an area with a connection. You're not allowed to use 2 offers in the same transaction. You are only able to use 1 offer per basket.
Download McDonald's app now and start redeeming the exclusive offers like a VIP every day.
In case you didn't know, there is also an exclusive welcome offer in the app that lets you purchase a McChicken for ONLY RM1 (with any purchase) when you download & register the McD app! This welcome promotion is limit to one-time redemption for new app users only.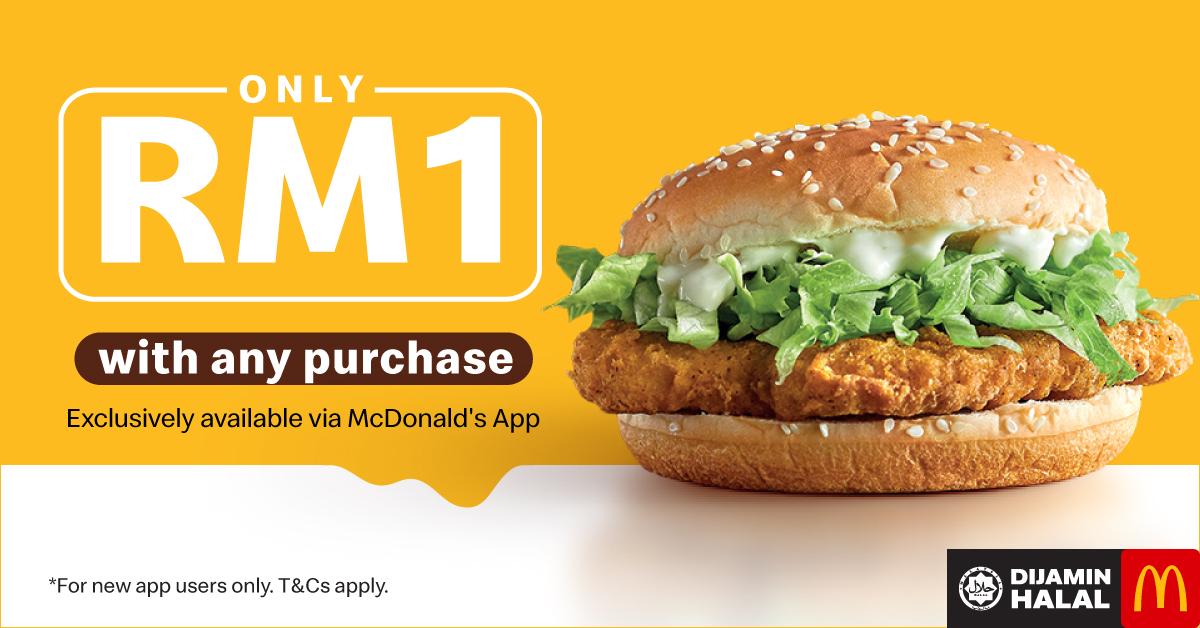 Disclaimer: Information correct at the time of publication, changes in circumstances and/or changes made by the source and brand after the time of publication may impact on the accuracy of this information.